2017 NCAMPO Conference
Planning in a Time of Change
New Bern Riverfront Convention Center
April 26-28
Sponsorship and Vendor Opportunities
The 2017 NCAMPO Conference will be held at the New Bern Riverfront Convention Center. More than 350 participants are expected to attend from across North Carolina from MPO's, RPO's, NCDOT, local governments, transit agencies, consultants, and others. This gathering is an excellent opportunity for sponsors and vendors to connect with the attendees and to share information on products and services. There are several sponsor and vendor participation levels from which to choose. All sponsors and vendors will receive recognition and extensive exposure to the attendees and guests during the conference.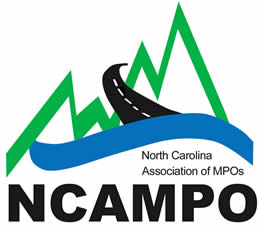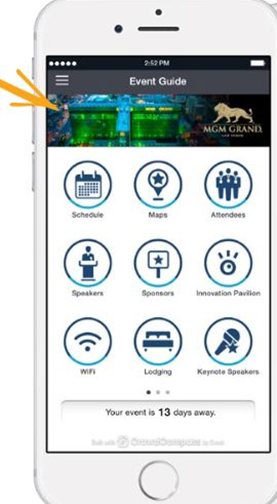 This year the NCAMPO is going digital!  For the first time we will be utilizing technology with a conference app that will be available to all types of smart phones, tablets and laptops. The conference app is being provided through Crowd Compass.  We are very excited about this change, but it means that a minimal number of paper programs will be printed.  However, as a sponsor and vendor, it will not diminish your visibility and the level of sponsorship you provide.
The app will have a scrolling banner across the top, as visible in the picture.  The overall conference sponsor will have this banner the entire day on Thursday, April 27th.  Additional sponsorship levels will include a scrolling banner throughout the day Wednesday and Friday.  The app also provides sponsor profiles, logos, and acknowledgement of hosted sessions and receptions.
Banner ads are placed on the main screen for ultimate visibility and will help promote your booth and website traffic.  Attendees will easily be able to connect with sponsors by tapping through to your website.
Please take a moment to review the available sponsor and vendor opportunities. If you have any questions or would like to discuss the available opportunities, please contact Kim Maxey at (252) 6397592 or email [email protected].
Please let us know by January 20, 2017 your requested level of sponsorship or your intent to be a vendor. All opportunities are on a "first come - first served" basis. During the week of February 1st additional vendor space details for your sponsorship and vendor selection will be provided. Commitments, supporting materials and payments are requested by February 24, 2017.
Committed Sponsor/Vendor unable to attend the conference may submit copies of their company's brochure or flyer to be included in the attendees' conference packet by March 15, 2017.